After weeks of procrastination, Scottish Canals have finally dredged the bank along the length (175m) of Narrowboat Farm! Oh and i'm going to repeatedly call it Narrowboat Farm to try to gt the name to stick!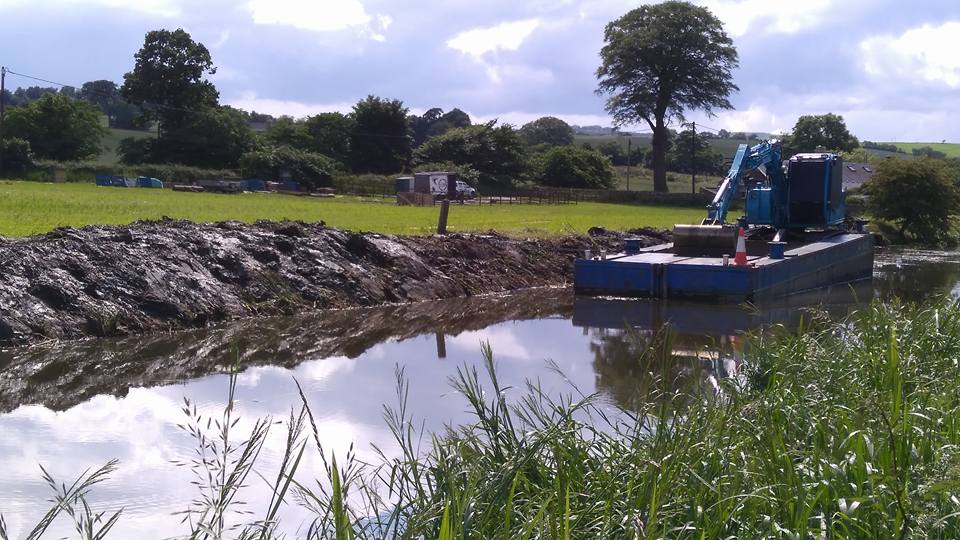 Look at this gorgeous gloop waiting to be shaped into a sumptuous edge: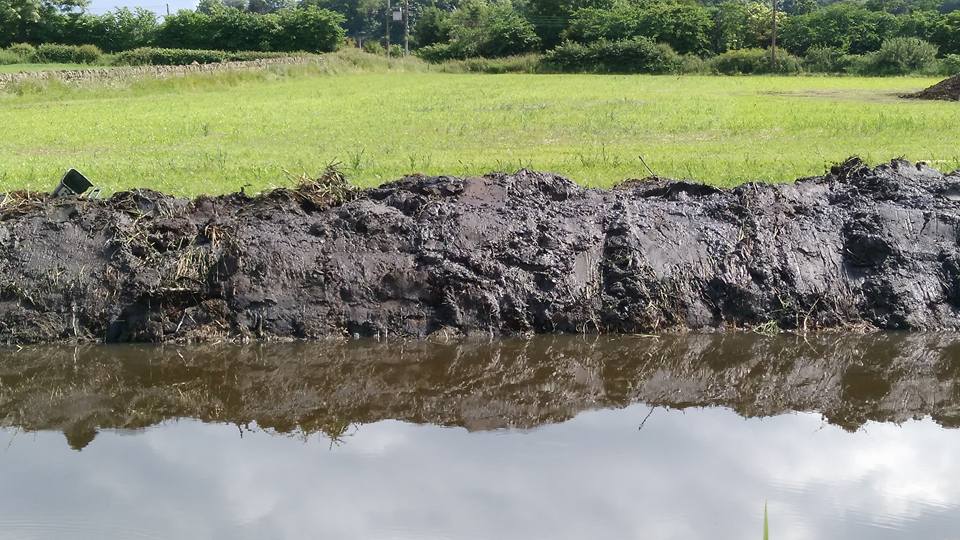 OK, you can tell i'm excited. So back to reality, they did two days of dredging so i'm not sure how thorough a job that is, but they also peeled back the weed on the off-side too. Given that the state of the canal here was OK to start with, i'm feeling pretty confident about the mooring potential for this stretch of canal. They even left the dredger in the canal overnight and boats could get past OK, so we could even be looking at the potential of widebeams being able to moor and other widebeams get past.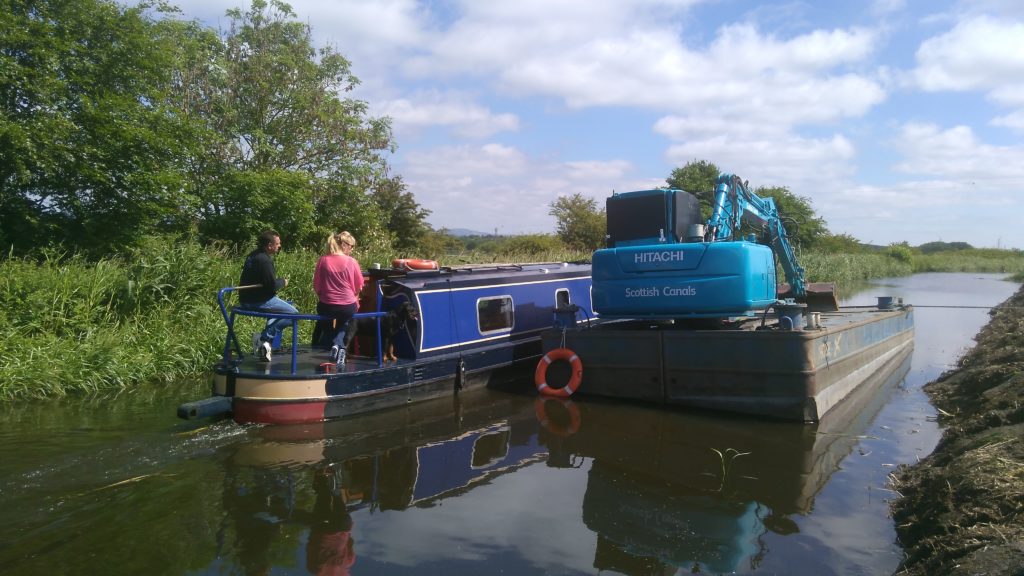 This has now given a nice clear, rather wide looking stretch: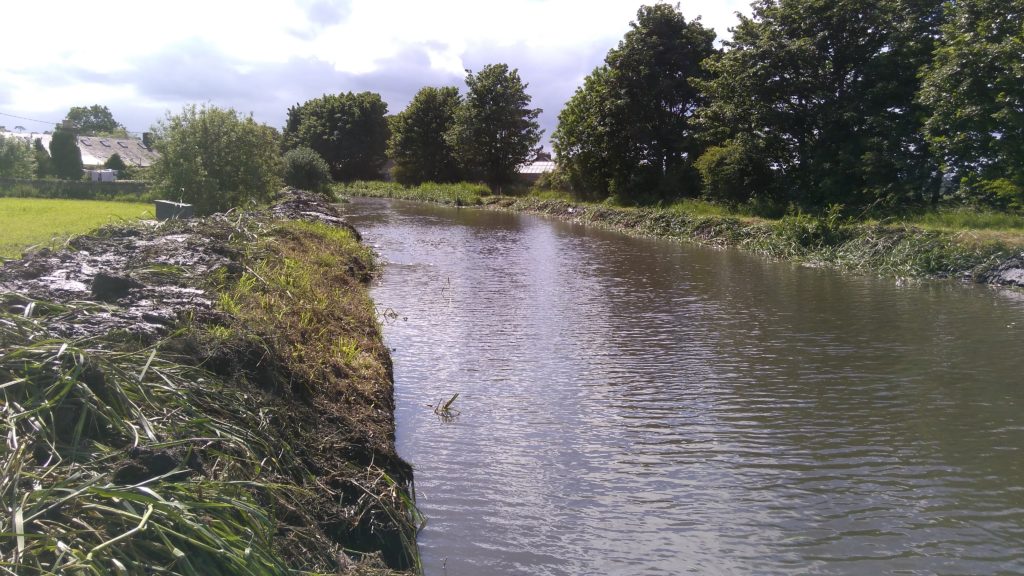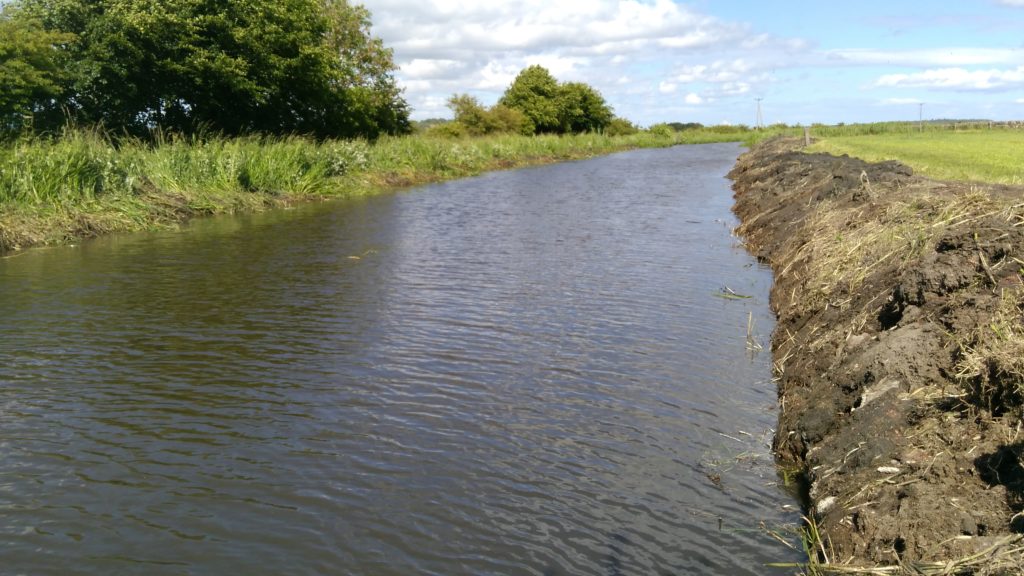 I'm not 100% sure if they have finished as of writing because i only managed to get a quick chat with them at the end of day 1. I'm also not too sure how long they spent on Friday and today (Monday 27th June 2016). The plan now will be to shape the dredgings nicely and grass seed it to make a tidy edge.
Our meeting with Historic Environment Scotland is now due for the 1st July. Nic of narrowboat Billy is coming along to assist in this meeting. We will then get a good steer on permittable structures but even if things don't go well initially with them, i am confident that we can establish bankside moorings without requiring their permission. That would also avoid any issues with Council planning permission until we request any residential status for moorings.
Also behind the scenes, myself and Alastair have been working on the spreadsheets to work out mooring costs etc. As well as this Katie Hughes has prepared a temporary licence to occupy meaning we can use the bank until November, by which time we will have hopefully completed the necessary paperwork to make everything official.
So we are still gradually creeping our way towards a first Community-Owned mooring site 🙂
So when can you bring your boats and moor i hear you ask? And how will moorings be assigned? Well my best answer to that is that until the Autumn anyone is welcome to visit and to peg in. Our temporary licence states that any boat may moor for up to two weeks then disappear for at least a week, it also stipulates that no residential use is permitted and all liabilities fall on us during this period. Mooring conditions are rather challenging given the current bankside conditions and i cannot recommend it on safety grounds. I have to say that really, but we're going to do it. And others are too. And you can do it too if you are happy to take the risk. Although i would urge you to get in touch and get a helping hand for tying up. Especially any widebeamers, please get in touch before mooring.
Come the Autumn when we hopefully have everything official in place and we will look for early adopters of moorings then we will also have the agreed structure in place to agree on mooring costs and allocations. I would envisage a membership system of a charity entitled 'Community Moorings Scotland' or similar. We will probably work under a majority vote system for decisions. But more on that to come… happy days 🙂