So firstly, 'Narrowboat Farm' it is! No longer 'field E of Park Farm' or 'Iain's mud' or whatever haha!

This name reflects the dual-purpose nature of the site, both to moor boats and to create a local food supply. And the link between the two – using the canal for food transport in this area again for the first time (please correct me) in nearly 200 years! We have a draft logo for the site, feedback welcome on this but it seems to be very popular so far. The name and logo are also aimed at non-boaters, hence the obviousness of it and not worrying about the fact it doesn't represent all types of boats that will be there. No offence intended to widebeams, cruisers and submarines 🙂
Here is a photo-based update on what has been going on at the site:

All the physical work on site was on hold until the farmer came in to harrow, sow and roll the field to make a lovely meadow. Finally he made it in a couple of weeks ago and sowed this wildlife-friendly meadow-style mix. Jonathan of Tamarisk @ Bowling has been hugely helpful in advising on the farming side of things and is to thank for the amazing grass mix that has gone down. It should look pretty spectacular come summertime. As long as we get some rain soon to get the seed going! Here is the machine in all its oil-guzzling glory:
We've planted 2000 Willow cuttings (thanks to Vicky & Mike for helping) around the main areas of the field in the diagram below: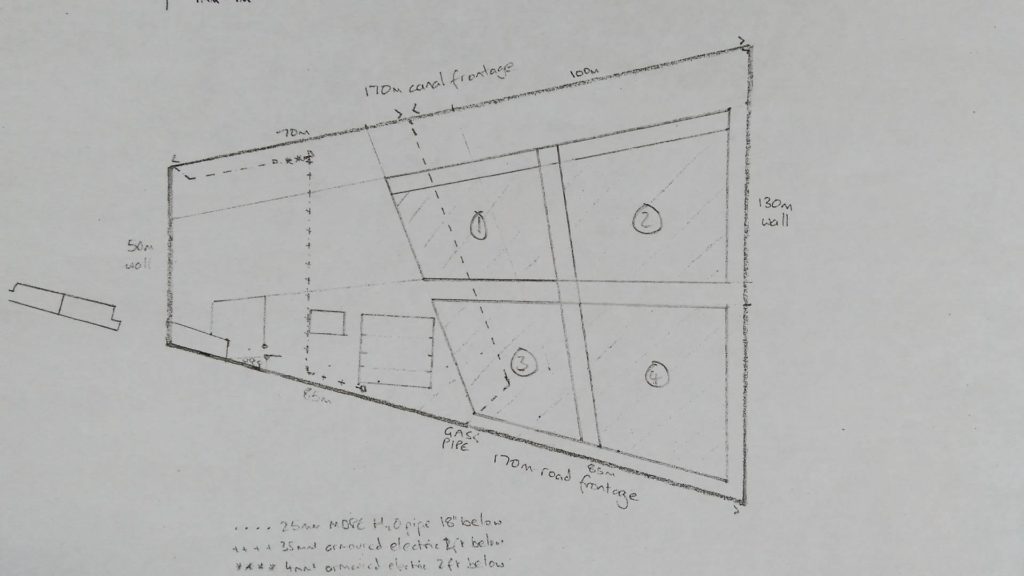 The diagram above shows four main growing areas in the right half of the field, which will be broken out one-by-one starting this Autumn. There is a 15m wide strip along the canal as a garden space for boaters. There is parking and shed-building etc space near the field entrance.
We're struggling for enough rain just now for the grass and willow to flourish but there are the first positive signs: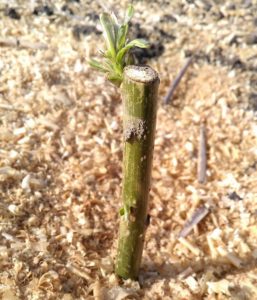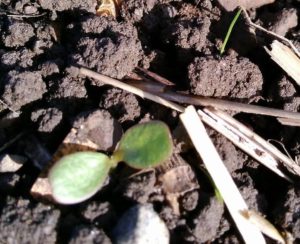 Here is what the field looks like right now:

Katie Hughes has sent through a draft 'licence to occupy' which should give us permission to use the site informally while we get all the lovely paperwork and permissions together to make this thing more permanent. The initial draft came through with very strict time restrictions (our boat can stay up to a week at a time, all other boats 48hrs) so i'm currently negotiating to make this more realistic and fair. Watch this space.
The dredger is STILL sat about 100m away and is still due to dredge the canal along the field. However disappointingly Richard Miller said that it wouldn't be a full dredge along the 175m strip but a test dredge whatever that means. Rather frustratingly it seems that people are shouting louder for the dredger through near Glasgow and i suppose whoever shouts the loudest gets it…i would have thought if there was one site that could really justify a good dredge, it was this one. But i'm biased so hey-ho. Alasdair Hamilton from SC has said that next week is the likely weekfor dredging. So please don't come and leave your boat tied up here just yet!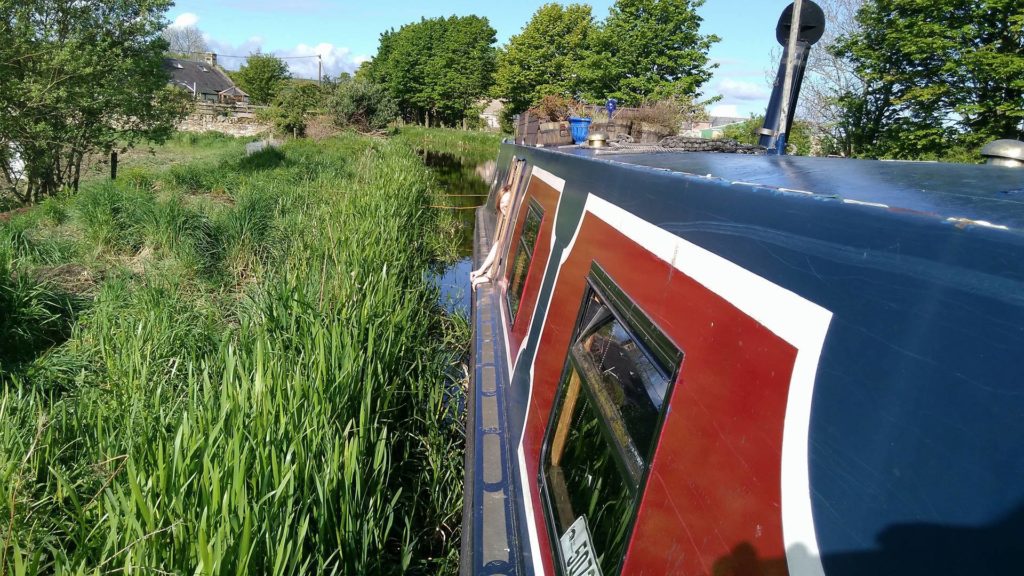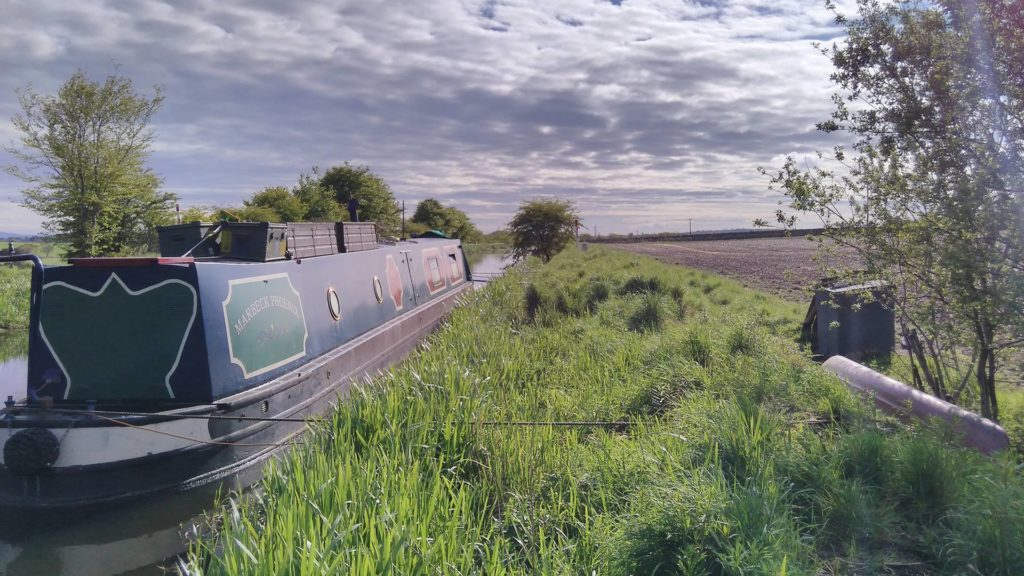 We couldn't resist tieing up for a couple of nights this week to 'test' the electric and water and width etc etc. Well that's my excuse, i just wanted to be the first boat to tie up there for a night or two! I'm glad to say we got into the bank without too much trouble, but it does require a leap of faith of about 1m or so and gang-plank useage but that is to be expected. While we were there Eric on Nimbus came in. Nimbus is a cruiser and if anything got a wee bit closer in than us which is a surprise. So it seems that even without a dredge we could be looking not too bad for the condition of the bank…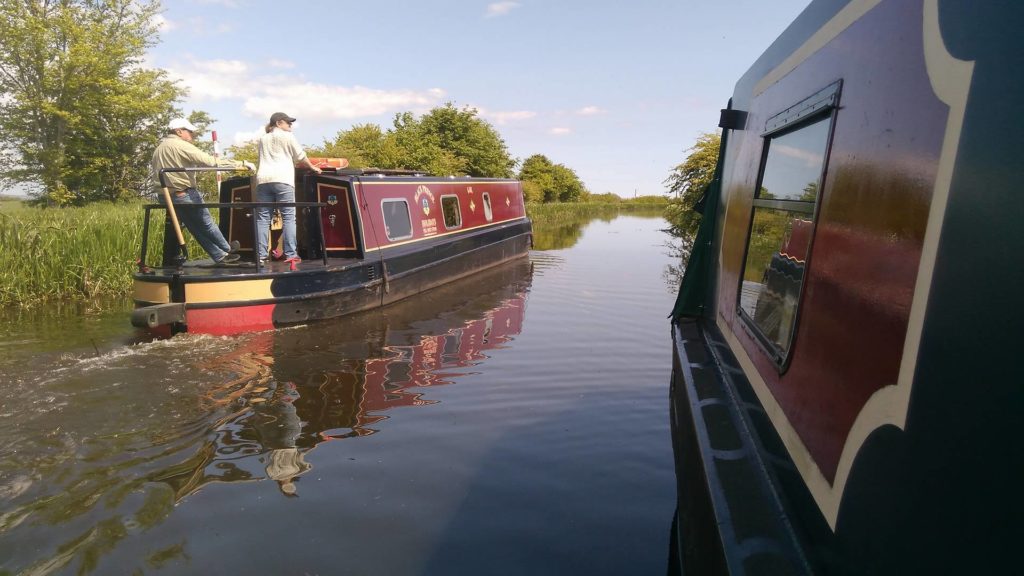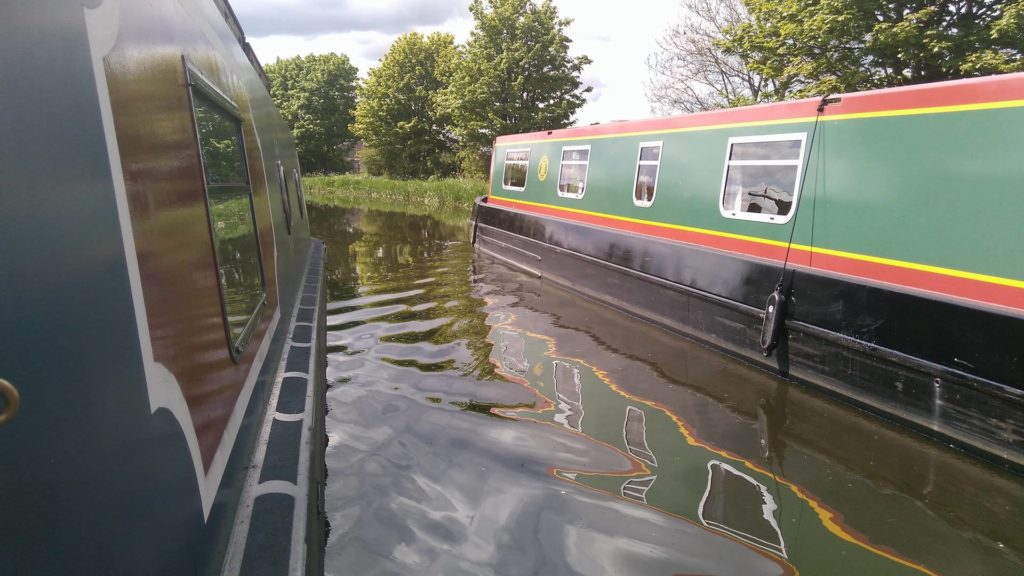 Whilst we were there a couple of hire boats passed and i was pleasantly surprised how much room there was. I can honestly say with our boat moored up there would be room for two narrowboats to pass each other (but probably only just). That bodes well for being able to moor up wider vessels.
I've made a few gang planks that can stay on the bank to help with anybody wanting to tie up before we have any structures in place. I've gone with a 6″,12″ and 18″ mix depending on how daring you are feeling! They are grip-painted too.