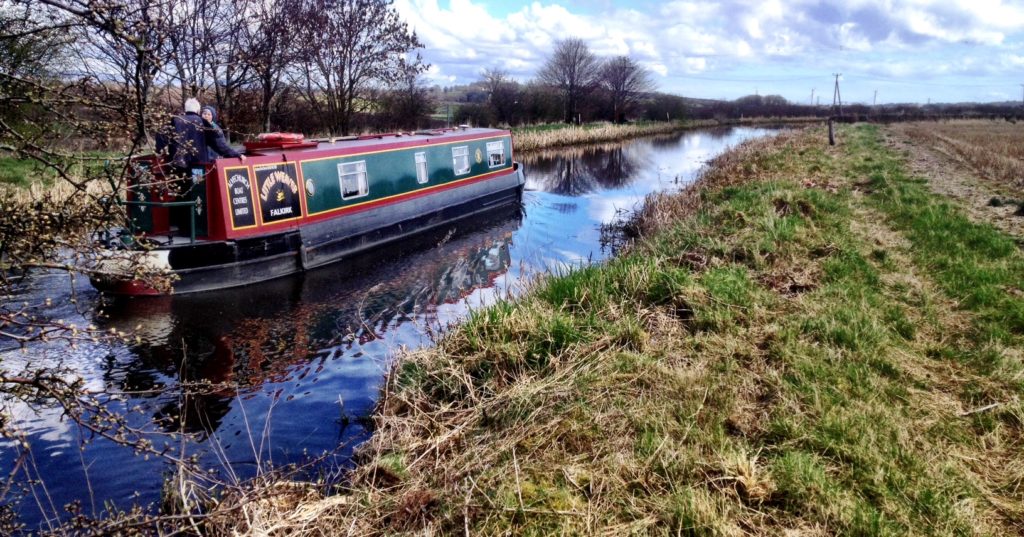 After the recent lowland users meeting a group of us went to have a wee gander and get an update on progress at 'the field' or as Davie refers to it as the 'Ponderosa' which is a reference to this. I think Davie has grand ideas of the land!!!
Anyway, i want to give an update on this site and a flavour for the 'masterplan' here. Basically i have bought 4 acres with road access and it adjoins 175m of canal frontage which Scottish Canals owns the first 3m or so. So the moorings would be on Scottish Canal's land but i intend to develop the land to service the moorings at hopefully very little cost to the moorings project to get a site up and running and 'test the system' for Community Moorings.
So here is a wee update on the moorings-side and the land-side of things:
Moorings (the canal bank basically)
A dredger is sat just along the canal at Park Bistro waiting to go to dredge the canal along the field. This is waiting on the Tug getting fixed and SC consulting with National Grid who own the pipeline that runs under the field. Alasdair Hamilton from SC is 'hopeful' this will be in the next few weeks. So a little vague on timings for that one.
Once the dredging is done then SC will 'dip' the canal again and that will give us the right info to assess the best method of mooring boats.
There is a wall running along at least part of the bank. From initial poking about there seems to be about a one foot straight drop into the water and then a stone shelf about two feet wide. So i'm wondering if this used to be a stone support for a wooden jetty? That could prove useful…
Once we know the structures we require, we will know if we will need Scheduled monument Consent from Historic (Environment) Scotland. If boats can get right up to a wall, this could be a major score as SMC would not be required, but that is wishful thinking
I have a meeting on 9th May with Katie Hughes and Steve Dunlop to present a more detailed business and management plan and go into more detail on the financials. This will be key to get the project financially viable.
Land
Electricity has been connected to the field and a very large (and very expensive) cable has been run under the field to the canal edge (but remaining off SC's land to avoid them getting involved). This 3-phase supply will be beefy enough to expand to serve several boats if needed. An electrician is due in next week to connect it up and put it the first bollard with two 16-amp sockets to connect up.
Mains water has been run under the field too and to the canal bank (again off SC's land) so there is a water supply too
In the next week or so the farmer we bought the land from is due in to sow grass seed. The temperature needs to raise above 7 degrees on average between day and night to allow the seed to grow.
Once the grass seed is down we have lots of building work to get on with. We plan to lay gravel and slabs as an entrance driveway and parking area near the entrance to the field
We plan to build a 10m x 6m shed initially to store equipment etc near the entrance.
I am planting 2000 willow trees as windbreaks and green hedging around the site. Willow grows really quick and is great for short-rotation coppicing.
We are going to erect a 6m diameter Mongolian Yurt as a 'base' to use so we don't have to have our boats there to work away. There will be a cassette loo and shower (thanks Dougie and Bernadette!) too: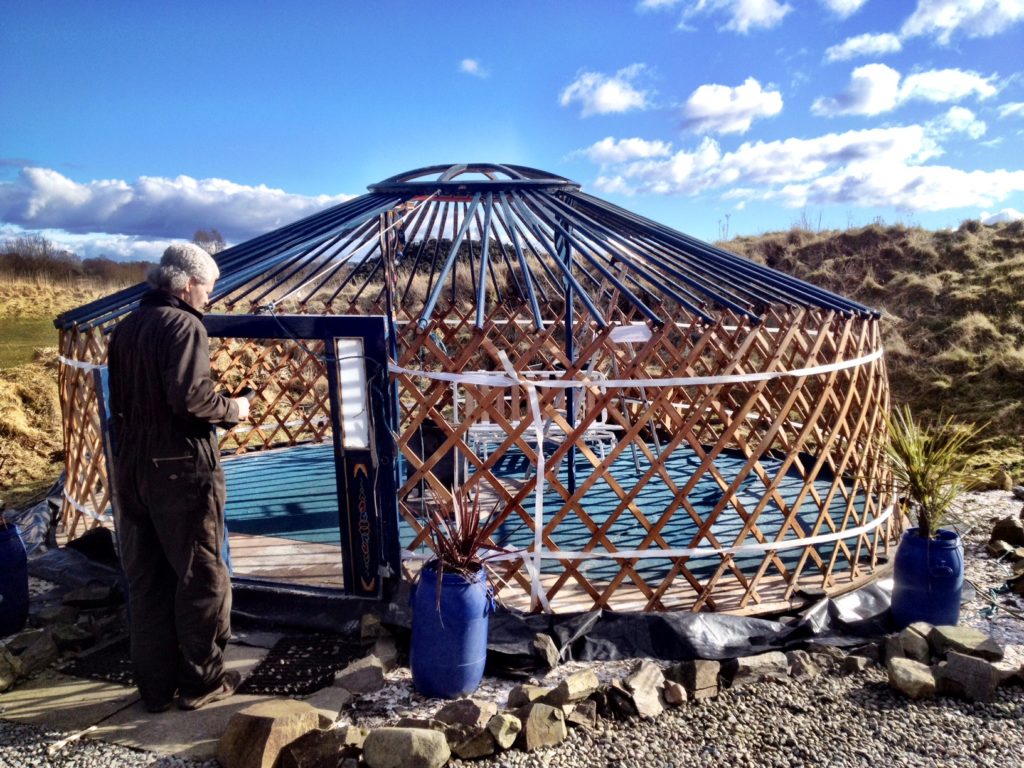 So lots going on through May on the ground and behind the scenes. If everything goes exactly to plan and on time (which it blatantly won't haha) then we could have some useable moorings to try out come June. But don't quote me on that, it is more likely to be the end of summer if i'm realistic!
The plan is to use half of the land to start a new farming/market garden venture called 'Narrowboat Farm':

Through this, i will hopefully be able to access funding to build a proper big shed and give room for lots of nice wee craft and cottage industries to compliment the fruit n veg. The angle is to load and deliver by boat and use the link to this use of the canal for the first time in 150/200 yrs ago as a hook. This is where 'Narrowboat Jack' comes in who is a character we will use to market the produce whilst educating and entertaining folks: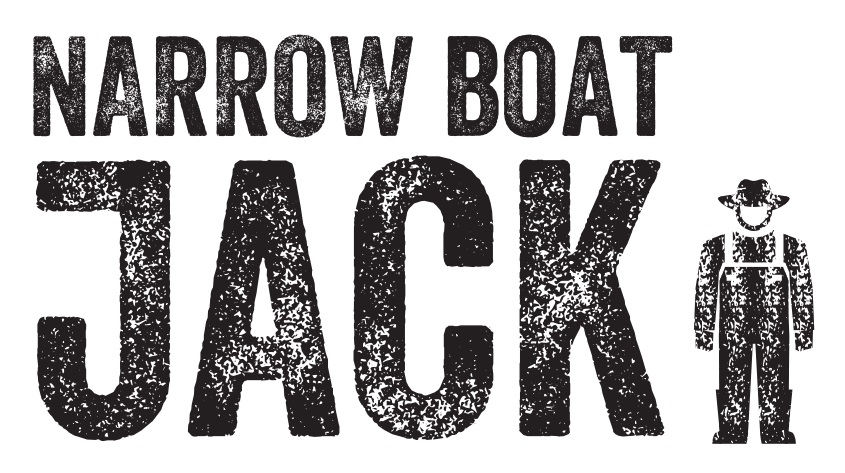 More on him to come… 🙂
In terms of help, there will be two main elements over the next month:
Behind the scenes help: We need to get a comprehensive business plan in place which is robust enough to present to SC and funders and hopefully gives us some good news that the project is viable!
On the ground help: If anyone fancies some graft there will be plenty of building and gardening work coming up and the more hands the better on that one!